Purchase on-line or print the Purchase Form to mail with payment.
Membership is open to anyone interested in the breeding and showing of Modena pigeons upon completion of the NMC Membership Form (see below) and payment of annual dues.  The annual dues shall become due and payble on or before January 1st of each year and must be paid prior to February 1st or membership automatically ceases.   Membership in the NMC includes a subscription to our Bulletin and an annual Yearbook.




Buy 2020 NMC Bands.  Sold in lots of 50 @ .50 per band.  Add $6.00 for domestic shipping and a 3% credit card processing fee.  Contact the NMC for international shipping options.
The Color Standard Book contains full color images of Modena colors.  The hardbound book contains 82 pages.  Published in 2018.
50 color art images

Master Breeder articles

NMC Standard

$35.00 Members (plus shipping)

$50.00 Non-members (plus shipping)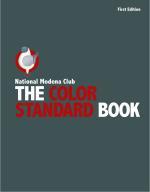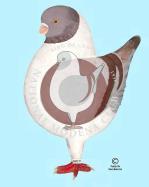 Your donation toward the NMC National Awards helps us to present awards and specials to class winners at these exciting shows.  A donation of $25.00 per class is suggested, select multiple classes if you are able to.  Email to loomis@loomisfarm.net to designate your donation towards a specific class(es).  Thank you for considering a donation!
Donate to National Awards
Print the NMC Purchase Form to pay for membership and order bands or The Color Standard Book.
Download